Welcome to the Rotary Club of Petoskey
Are you an established professional who wants to make positive changes in your community and the world? Our club members are dedicated people who share a passion for community service and friendship. Becoming a Rotarian connects you with a diverse group who share your desire to give back.
Diamonds & Denim 2019
The Rotary Club of Petoskey
held it's sixth annual Diamonds & Denim
gala which included dinner, silent and live auctions at the beautiful Lange Center at the Bay Harbor Yacht Club on Saturday, September 28, which began at 5:30 p.m. Pictured here is Janice Smith with her paddle held high, bidding on some of the many fine items which were donated for the benefit of our partner in this year's event, the YMCA. It was a very lovely evening and we are waiting for the preliminary report on how well we did and what amount we will share with our partner for this very successful event.
6 humanitarians honored for their work with refugees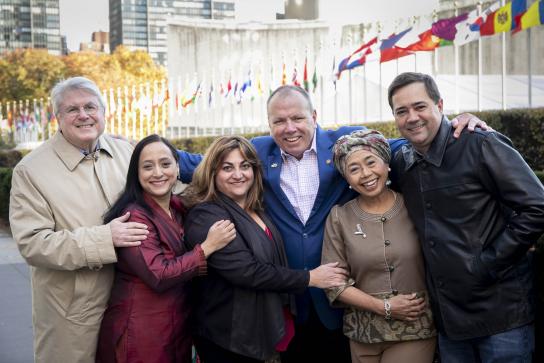 Six humanitarians who are members of the family of Rotary were honored as People of Action: Connectors Beyond Borders during the 2019 
Hoops on the Hudson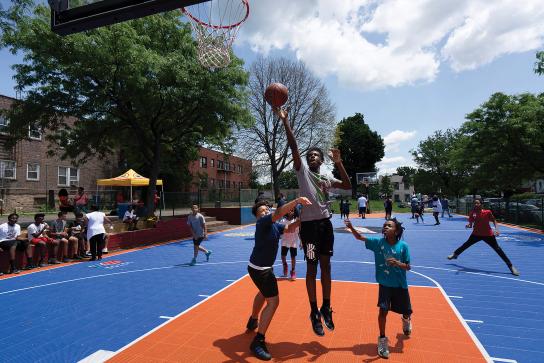 In Yonkers, New York, a new basketball court four years in the making provides valuable life lessons to the community's kids — and its