Welcome to the Rotary Club of Petoskey
Are you an established professional who wants to make positive changes in your community and the world? Our club members are dedicated people who share a passion for community service and friendship. Becoming a Rotarian connects you with a diverse group who share your desire to give back.
Centennial Year 2021
This year the Rotary Club of Petoskey celebrates its 100th anniversary. Chartered November 4, 1921, the Rotary Club of Petoskey has been a leader in service to our community and world from Petoskey, Michigan. Currently we are over 100 members strong. 100 years of Service above Self is quite an achievement; one that the club wants to continue for the next 100 years.
As people of action, the Rotary Club of Petoskey began with a local group of community leaders organizing to improve our community and have some fun while doing it. 100 years later that is still the mission of the Rotary Club of Petoskey. As Rotary clubs formed across America in the early 20th century, in 1921 the club was formed here with the sponsorship of the Rotary Club of Traverse City. After the founding of the Petoskey club, the club sponsored other clubs in Northern Michigan including Charlevoix, Gaylord and the Petoskey Sunrise Rotary Club. Rotary was literally catching on like wild fire.
The Rotary Club of Petoskey meets weekly for lunch and lively discussions at Stafford's Perry hotel in the winter and The Bay View Inn during the summer months. This past year has challenged us as a service club to continue our mission while being apart and socially distanced. Each week since March the club has met virtually, via Zoom, and in the park when weather permits. Our meetings include a featured speaker, fellowship, food and fun. Please join us as a guest on Zoom, Wednesdays at Noon, contact a Rotarian for more information.
To celebrate our Centennial Year we plan to give a significant amount of funds to put a roof over the hockey rink at the Petoskey Winter Sports Park. Stay tuned for further information concerning this project.
The human touch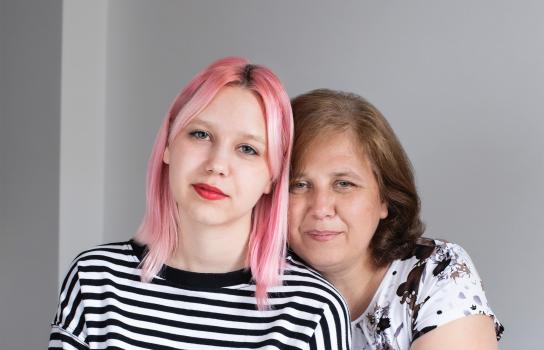 Following Russia's invasion of Ukraine, Olena Morhun fled with three of her children and made her way to Puławy, Poland. There they were welcomed by Krystyna Wilczyńska-Ciemięga, one of many Rotary members who have opened their homes to refugees.
Rotary Projects Around the Globe - October 2022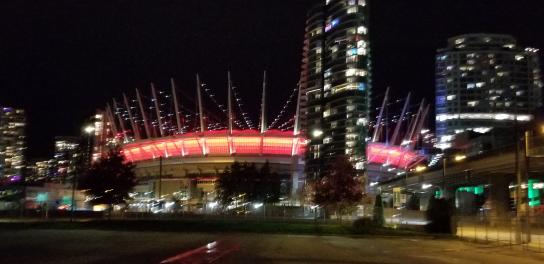 Learn how Rotary clubs are taking action in Canada, the United States, the United Kingdom, Nigeria, and New Zealand.